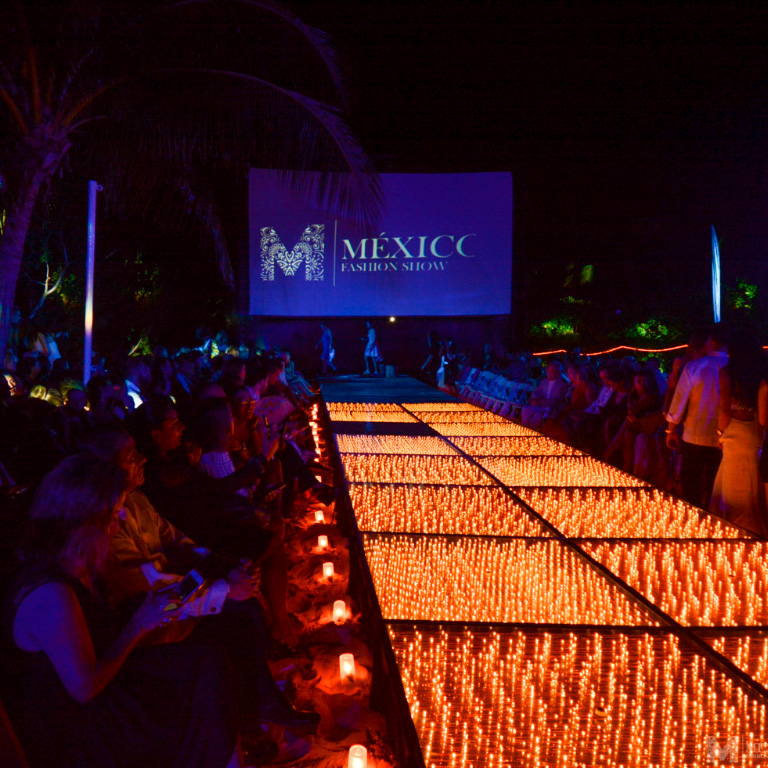 Cancún, Quintana Roo – Glamour and sophistication will be in the spotlight in the Riviera Maya from November 6 to 8, when México Fashion Show will bring together 5 leading Latin American designers at Hacienda Tres Ríos Resort Spa & Nature Park in the Riviera Maya. The event will begin on Wednesday, November 6, with an exclusive 4-course dinner that will allow those who wish to delve deeper into the world of haute couture to rub shoulders with the international designers who will present their collections on the catwalk during the main event. The dinner will be held at Alebrije Restaurant at Hacienda Tres Ríos in the Riviera Maya.
The main event will take place on November 8 in the ideal setting for a fashion show… Hacienda Tres Ríos Resort Spa & Nature Park's jungle foliage and unique architecture. The magical experience will begin with a welcome cocktail party and continue with the designers' most recent collections on the catwalk. There will be a warm, festive Caribbean party after the colorful show.
The talented designers who will star in México Fashion Show are Alfredo Martínez, Gianina Azar, Hugo Vázquez, Fabio Toñanez and Adilia Alemán. Their avant-garde designs will be accessorized with Fernando Rodríguez jewelry.
Mexican designer Alfredo Martínez offers a bold style of straight lines, but without abandoning femininity. Gianina Azar will showcase her "too much" style that has captivated numerous celebrities who appreciate the Lebanese and Dominican influence in Azar's designs. Hugo Vázquez, from Paraguay, will show the newest from his Caburé brand. Argentine Fabio Toñanez, creator of the Ibraina brand who dresses international artists and celebrities, will also be part of this dazzling catwalk, along with the young Adilia Alemán from Nicaragua.
This magical night will be available to all. Hacienda Tres Ríos Resort will offer three different accommodation packages for México Fashion Show that will include attending this enchanting event.
México Fashion Show is an event that seeks to showcase the latest fashion in the international arena and highlight the avant-garde work of Latin American designers, all in an exclusive natural setting… Hacienda Tres Ríos Resort Spa & Nature Park.
Grupo Sunset World actively participates in activities that promote tourism and young talents' creativity. The Riviera Maya, with its lush jungle and world-class resorts like Hacienda Tres Ríos, is the ideal place for a luxurious, adventurous vacation.