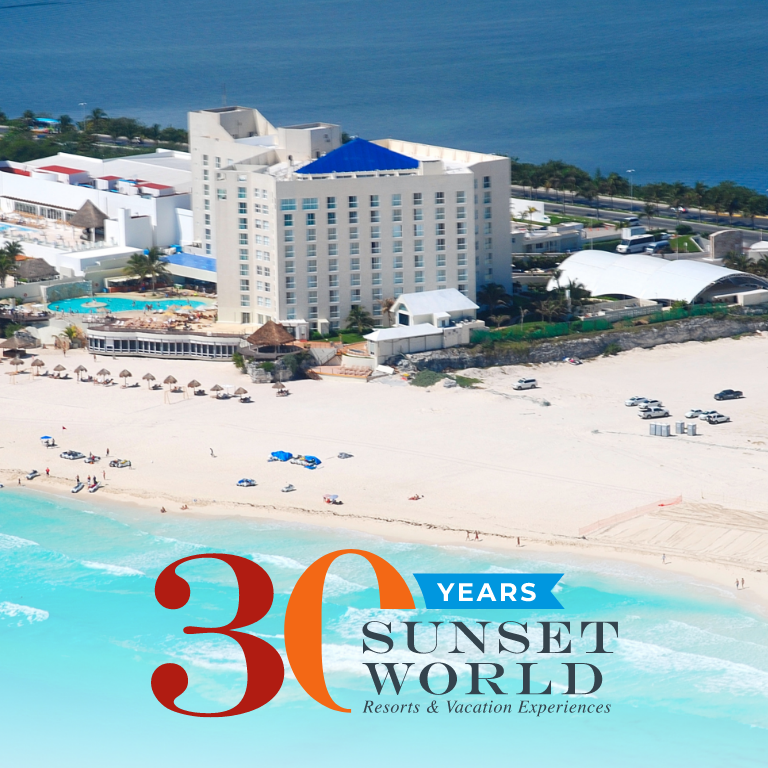 In our last edition we shared the moments that marked the evolution of Grupo Sunset World, from its origins to changes over time.
In this special series of anniversary publications, we will remember each one of those important stages, which are all an essential part of what Grupo Sunset World is today.
Let's go back to the year 1992, when the construction of Sunset Royal, Grupo Sunset World's first hotel, marked the beginning of an adventure and represented the realization of a dream to offer visitors authentic hospitality and memorable experiences in one of the most beautiful locations in the Mexican Caribbean.
Two years later, in 1994, Grupo Sunset World expanded its vacation offering and acquired the hotel that we know today as Sunset Marina, located on the shores of the Nichupté lagoon in Cancún. Sunset Marina offers its guests the best views of Cancún sunsets and a marina with various activities that take a vacation from good to great.
30 years after starting this great adventure, Grupo Sunset World wants to share its story. Follow us through the years and the formation of the Sunset family.