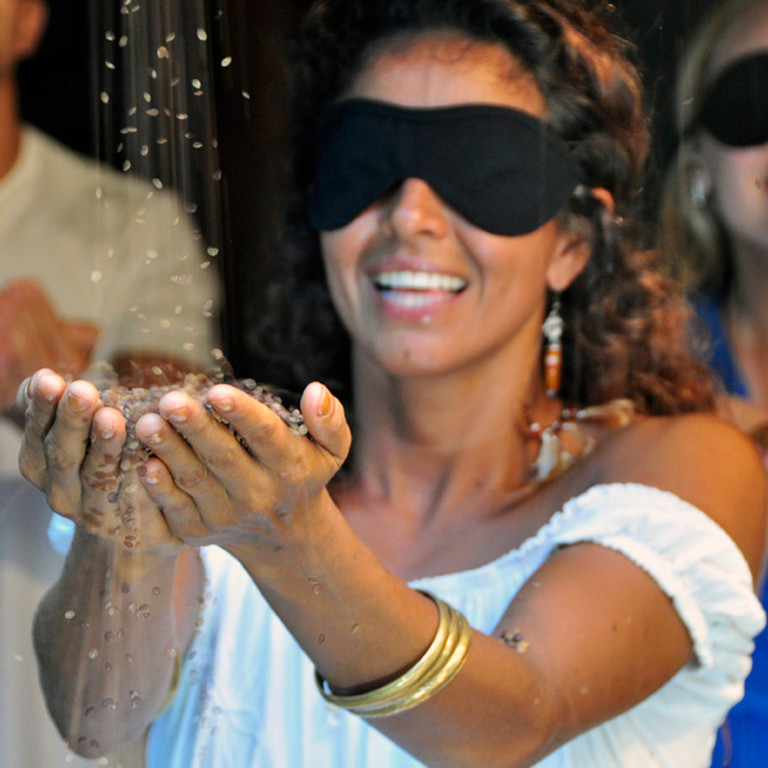 One of the most memorable experiences Sunset World has to offer is the Sense Adventure tour, and as the name implies, it is a true adventure for the senses. This transformative experience takes place in the natural environment surrounding Hacienda Tres Ríos hotel.
During the journey, participants have the opportunity to perceive nature in a unique way, walking with their eyes covered through lush jungle trails. During this adventure they experience sensations that connect them with nature, taking them on a journey of introspection and reflection.
Sunset World has had the privilege of guiding many people though this exceptional experience for the past 20 years, surrounded by the jungle and mangroves of the Riviera Maya.
Hear from those who have lived this experience: https://www.youtube.com/watch?v=Ne1tp92Z9zI&feature=share