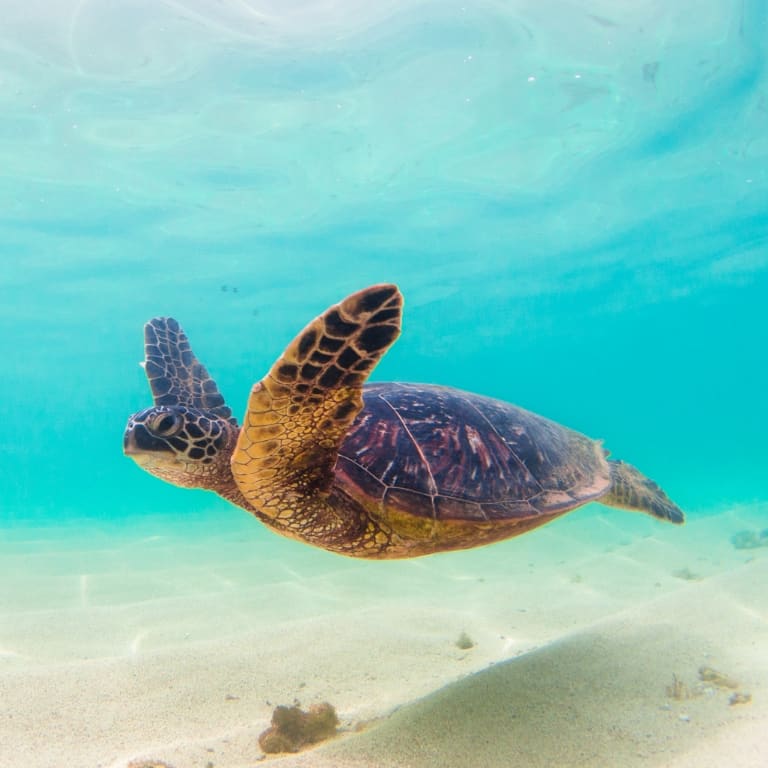 As we mentioned in our previous edition, the beaches of Cancun and the Riviera Maya were getting ready for the 2023 sea turtle nesting season, and in recent days, the first turtles began to arrive to the coasts of Quintana Roo, specifically to the islands of Cozumel, Holbox and Isla Mujeres.
A loggerhead turtle arrived at Isla Mujeres in the early morning of May 2, a little ahead of the forecasts, since the nesting season starts in mid-May, but natural phenomena such as this are not governed by exact dates, but by climatological events, and according to experts it is biologically normal.
The arrival of this turtle activated the surveillance protocol for the protection and care of sea turtles which is carried out annually on the beaches of the Mexican Caribbean throughout the turtle nesting season.
According to information from the Isla Mujeres Environment Department, the sea turtle that came to lay its eggs was 95 centimeters (3 feet) long and laid a little more than 100 eggs.
Additionally, the Cozumel Parks and Museums Foundation located three turtle nests on the Punta Sur. Unfortunately, the Hawksbill turtle that arrived to Holbox island couldn´t manage to nest due to the great number of tourists around. This reminds us of the great importance of following the advice of the authorities in case we find a turtle on the beach. Remember that it is very important not to disturb them so as not to interrupt their process.
The arrival of these turtles marks the beginning of the 2023 turtle nesting season, which will conclude in mid-October.