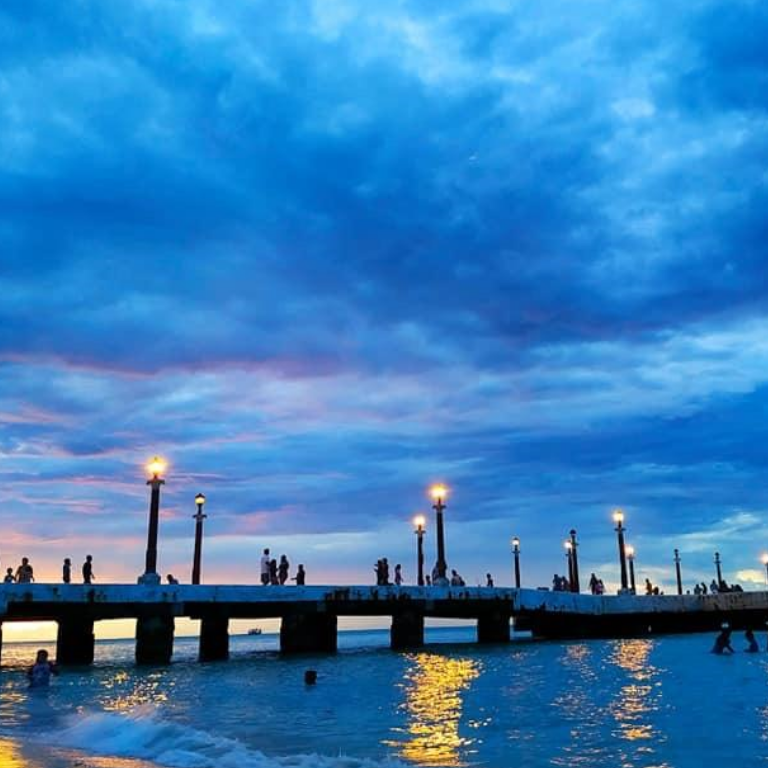 México is synonymous with cultural wealth, beautiful natural landscapes, biodiversity, warm hospitality and internationally renowned gastronomy. Visitors can find the best of México's charm, services and tourist attractions in its Magical Towns.
New sites were recently added to the list of Mexico's Magical Towns and, among them, two towns in the state of Yucatán… Sisal and Maní. The first is located in the municipality of Hunucmá on the northwest coast of Yucatán. To get there it is necessary to travel a narrow road surrounded by mangroves. This peaceful town was the main commercial port of Yucatan until the beginning of the 20th century. Its name in Mayan means "a place where the cold is heavy and penetrating". Its origins date back to pre-Hispanic times and its beach is considered one of the best in the state. It is surrounded by two natural reserves so it's perfect for those looking to relax and enjoy ecotourism activities.
The other, Maní, is a quiet town located in the southern part of the state where the vast majority of the inhabitants speak Mayan. It is recognized for its importance in the famous, Route of the Convents, since it was the first Mayan community where Franciscan missionaries arrived. They built San Miguel Arcángel convent, which dates back to 1549. Other attractions include the colorful embroidery and delicious traditional dishes, such as Poc Chuc, one of the most recognized Yucatecan specialties.
There are also new Magical Towns in Jalisco, Hidalgo, Campeche, the State of Mexico, Michoacán, San Luis Potosí, Nayarit, Oaxaca and Puebla.
Thanks to this special program, these towns are national and foreign tourists' favorite places to visit to learn more about Mexico's rich culture and history.