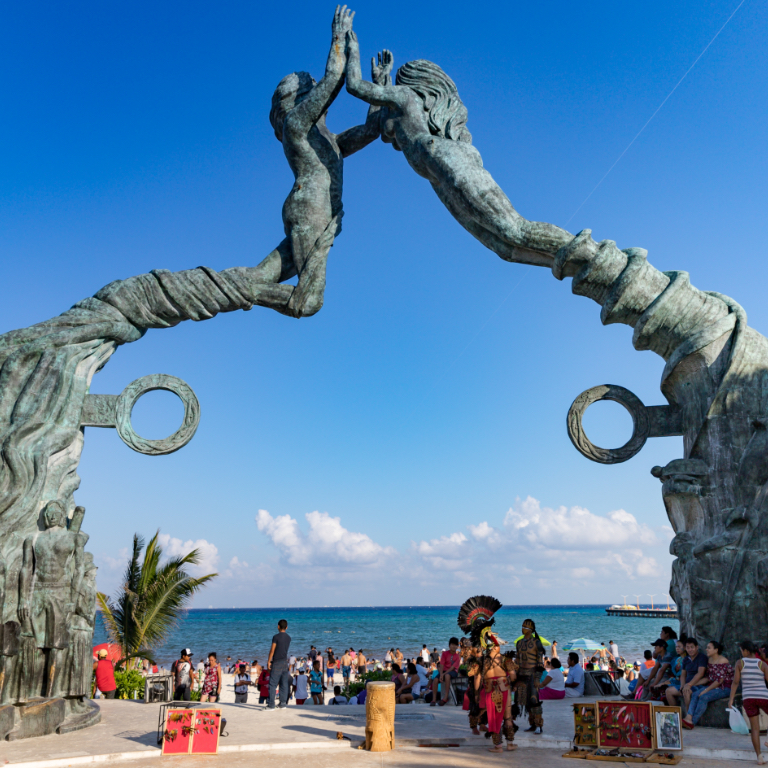 The municipality of Solidaridad in the Mexican state of Quintan Roo, celebrated 28 years of having been declared an independent municipality. Solidaridad is located south of Cancun, and it is one of the most important beach destinations in Mexico, thanks to the charm and beauty of Playa del Carmen, its capital city, and Puerto Aventuras, the exclusive residential and all-inclusive hotel development in the Riviera Maya.
Playa del Carmen has been the landmark of Solidaridad since Quintana Roo was declared a state in 1902. This important destination in the Mexican Caribbean was founded by fishermen and gum producers from the Yucatan Peninsula and was only a stopover for those heading to Cozumel Island. It was until after the sixties that Playa del Carmen stopped being a stopover and became one of Mexico's most attractive beach destinations.
TripAdvisor has placed Playa del Carmen among the 25 best destinations in the world, and Expedia, the renowned travel agency, also recognized Playa del Carmen for the friendliness and hospitality of its people. This places it at the top of the list of the friendliest Mexican cities in Latin American.
After 28 years, Playa del Carmen has become a World-class destination and one of the favorite cities to enjoy a well-deserved summer beach vacation.