Cancun, Mexico.- Sunset World Group held the Member Fest 2022 the week of July 18 to 22, a 5-day celebration in which the members and guests of the hotel group are the center of attention, and in which fun, adventure and learning are combined to create strong social bonds through the exciting and interesting activities carefully prepared by the Culinary Team and Memory Maker departments.
On this occasion, each of the four Sunset World Group resorts presented its own activities program, including some specific to its own character. Thus, at Hacienda Tres Ríos there were walks through nature and a temazcal experience, Sunset Marina offered beautiful shows and tastings overlooking the Nichupté lagoon, at Sunset Royal delicious buffets and barbecues were set up on its incomparable beach deck. And, finally, the intimate Sunset Fishermen offered cultural tours and plenty of music to dance to.
It is worth mentioning that each Sunset World Group resort offered members and guests a themed dinner-show to pamper them as they deserve: Hacienda Tres Ríos prepared a great Mexican show and delicious typical dishes to enjoy on the beach, as well as an Arab dinner-show with a magnificent setting to enjoy big time. At Sunset Fishermen a real carnival was offered with music, dance, canapés and exotic cocktails.
Sunset Royal entertained members and guests with a barbecue in the most cheerful Brazilian style with swords, batucada and caipirinhas, while at Sunset Marina a chic surf and turf dinner was held under the stars. Another event that impressed of Sunset World Group members and guests was the incredible Mexican wrestling show that got the national and international crowd raving, as it usually does.
"For us, the Member Fest is an event that fulfills several objectives," said Martha Richardson, Corporate Director of Operations of Sunset World Group. "On the one hand it unites us more as a family, as the great community that we are and, on the other hand, it showcases the great wealth of Mexican culture, from the hospitality and the colorful party to the extensive gastronomy and history, to our members and guests who are our best promoters," she concluded.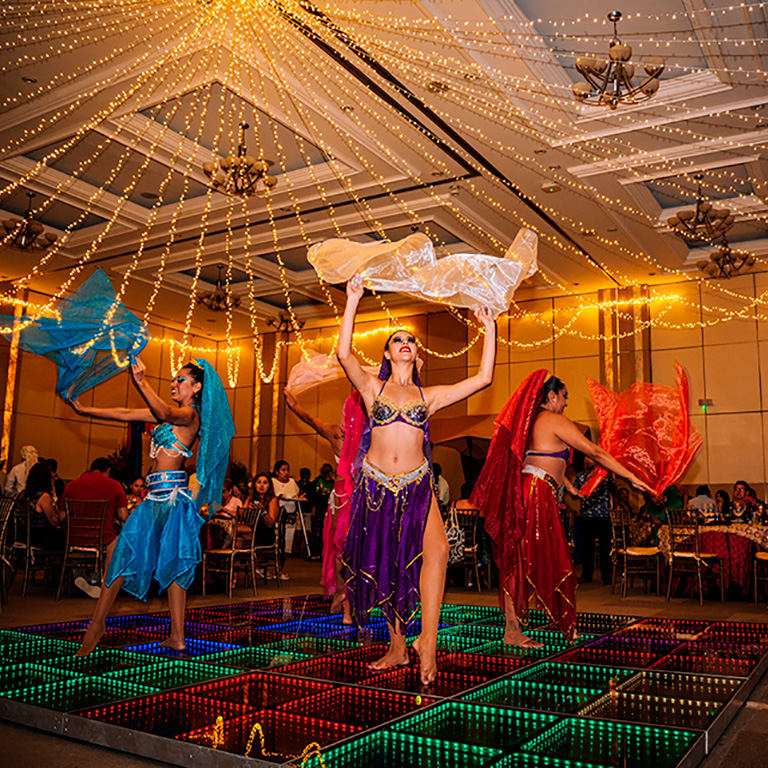 Sunset World Group is a Mexican family business with more than 30 years of experience in the hospitality industry and a sincere passion for environmental conservation, which is why it implemented an Energy Efficiency Program by substituting supply technologies in its six hotels. In addition, as of February 2020, all Sunset World hotels are supplied with clean and renewable energy produced at Mexican wind farms and geothermal plants, which has considerably reduced the company's carbon footprint. The activity and gastronomy programs in all six hotels were recently updated and expanded for the enjoyment of all family members, since Sunset World Group always focuses on providing the best vacation experiences for its members and guests.