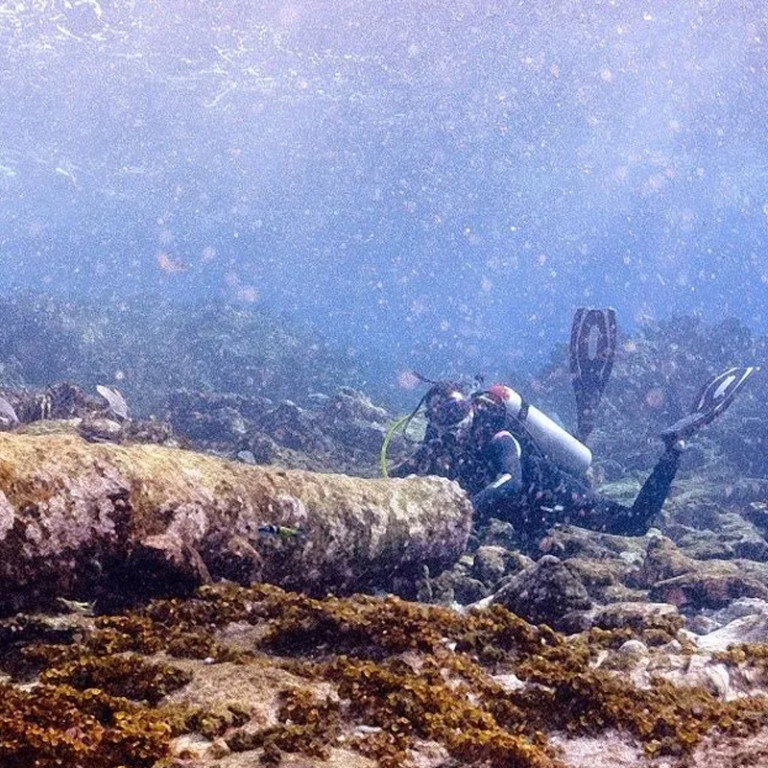 The depths of the Mexican Caribbean hold the secrets of events that occurred hundreds of years ago, as well as important evidence about life in the past.
Recently a discovery was made at Banco Chinchorro, located in the Caribbean Sea east of Mahahual in Quintana Roo. Several archaeological finds have been made here, spanning hundreds of years of navigation history in the region.
Among the findings, merchant sailing ships, warships from the Conquista era, large freighters and steamships, and a variety of items used in navigation.
The remains of what was believed to be an English sailing ship were recently discovered The remains are more than 200 years old. The shipwreck probably took place in the late eighteenth or early nineteenth century.
The discovery of an anchor attached to the barrier reef led the divers, who were responsible for the incredible discovery, to the conclusion that, before the shipwreck, the crew tried to avoid the tragedy that would sink their boat to the bottom of the sea.
This discovery is number 70 on the list of vessels registered by the Sub-Directorate of Underwater Archeology of the National Institute of Anthropology and History.
Although there is still not much information about the wreck, there is some data available as the result of an exhaustive investigation. During the second phase of the exploration the investigation will continue.