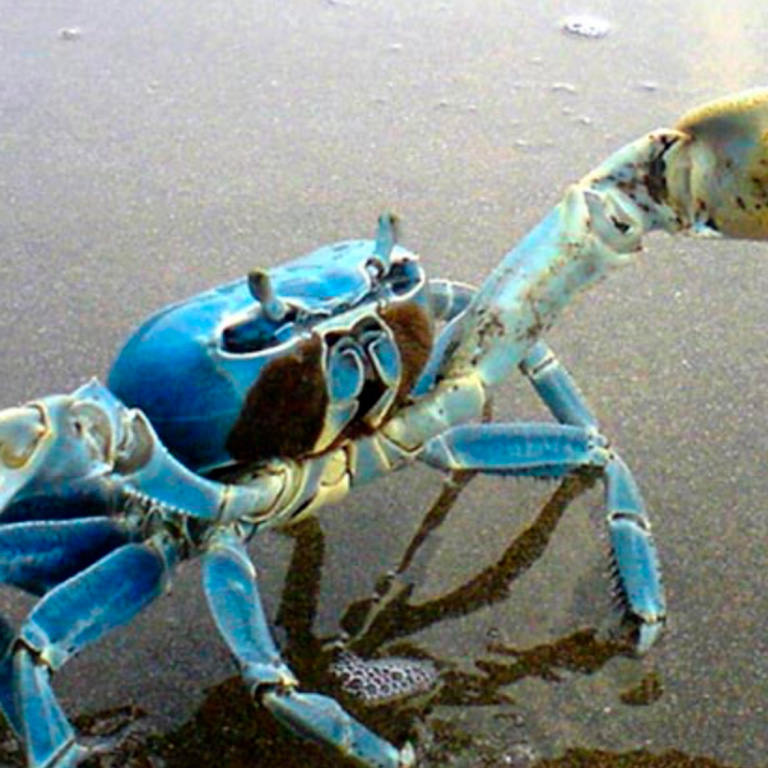 Cancun is the setting for amazing natural phenomena. One example is blue crab migration.
Every year, between the months of September and October, especially during a full moon, female blue crabs cross from their home in the mangroves of Nichupté lagoon to the Caribbean Sea to lay their eggs.
Before Cancun became an important tourist destination, these crustaceans faced only natural predators during their journey, but today, they must cross busy paved roads, causing many to fail to reach their destination.
In support of the blue crabs, each year the General Directorate of Ecology, in coordination with other institutions, launches the Blue Crab Protection Program, which asks residents for their help with this important cause.
This program is divided into two phases, the first takes place in September and the second in October. The program always has high levels of participation and large number of families and volunteers attend during crossing times equipped with gardening gloves, shovels, buckets and plastic containers to help the crabs across the street. Ads are also run to warn motorists to drive at low speeds.
The result of these actions has been the survival of thousands of crabs each year. If you will be in Cancun during September and October, do not hesitate to ask for information and join this incredible environmental conservation event.