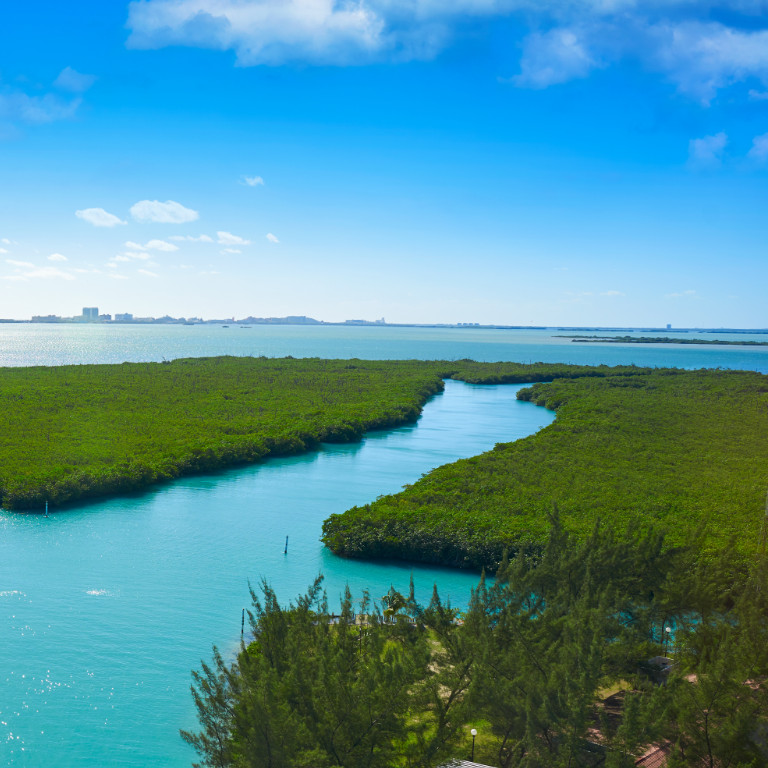 World Wetlands Day is celebrated in February and Sunset World Group will join the cause by organizing tours to its mangrove nursery for its members, guests and visitors. The nursery protects the species that live in Tres Ríos Natural Park, located inside the Riviera Maya hotel, Hacienda Tres Ríos, and donates mangrove plants to reforest affected areas.
The goal of these actions is to raise awareness of the great ecological value of mangroves. Depending on their location and structure, they fulfill important environmental functions, including being home to marine and terrestrial species, thanks to their structure, which, formed by roots and branches, is an excellent refuge for reproduction and survival.
In Tres Ríos Natural Park, mangroves play an important role due to their location between the land and the sea. They capture water and retain sediments and nutrients. They also produce oxygen and capture carbon dioxide from the atmosphere, absorbing it into the ground, which contributes to the balance of the local microclimate.