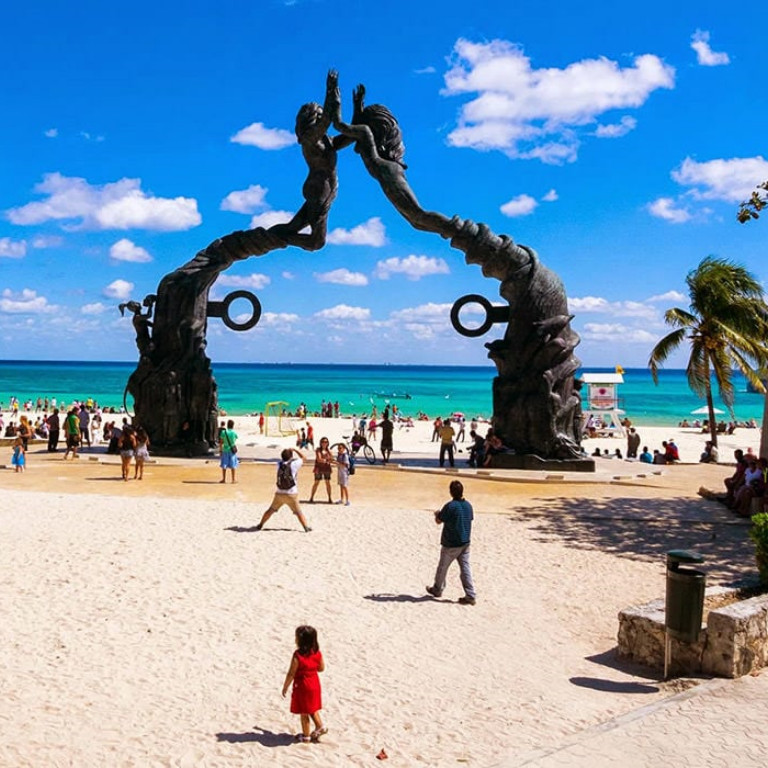 Playa del Carmen is more than nightlife, shopping and tourist attractions. This colorful city in the beautiful State of Quintana Roo also has a valuable cultural heritage.
Beneath the surface of the town there is a huge system of dry and semi-flooded caves. It is estimated that approximately 150 of them have archaeological remains inside, including engravings, paintings on the walls, ceramic pieces and altars.
The archaeologists responsible for inspection pointed out that it is common to find altars inside the caves, since they were considered to be sacred by the ancient Mayans.
Recently, specialists from the National Institute of Archeology and History (INAH) inspected one of the caves located in the city. Inside they found a small shrine and a stalagmite, which led to it being named the Temple of the Stalagmite Cave.
They discovered that this cave extends over an area of approximately 800 square meters and is made up of sectors with shallow water and dry areas. So far there is only information about the dry part of the cave, since it is the only place that has been explored.
The discovery of this site is due to the fact that since 2019, the Playa del Carmen Urban Cenotes project has been run by expert biologists from the Quintana Roo INAH Center.