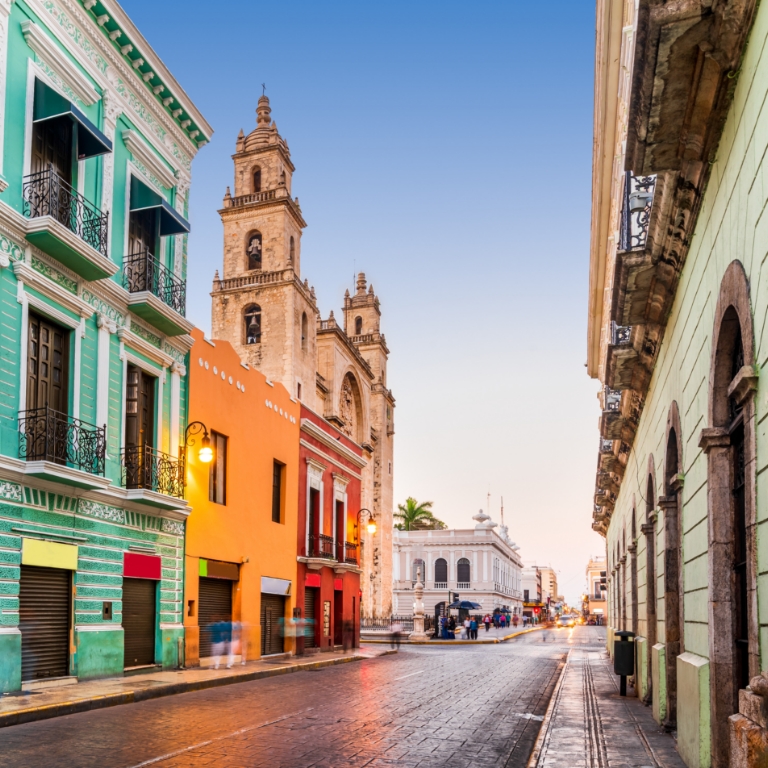 Merida celebrates its 481 anniversary with Merida Fest 2023, a traditional cultural festival that is held at the beginning of each year to commemorate the founding of the capital city of the State of Yucatan in Mexico. This year´s edition will be held under the theme "Felices los felices" (Happy the happy) from January 5 to the 29.
This important event will bring together more than 730 national and foreign artists and will have guest countries like Portugal, France, Senegal, Venezuela, Colombia, Lebanon, the United States, Spain and Cuba, with the latter featuring the show "Tributo a Yucatán" (A tribute to Yucatan), which is a tribute to Yucatecan authors in the talented voices of Cuban performers. There will be 200 free events in 40 venues, and attendees will also enjoy 8 special international circus performances.
The Mérida Fest 2023 activity program includes shows for the whole family, gastronomic samples, music, dance, circus, book and film presentations, and it will also be the setting for the debut of the Children´s and Youth Philharmonic Orchestra of Merida.