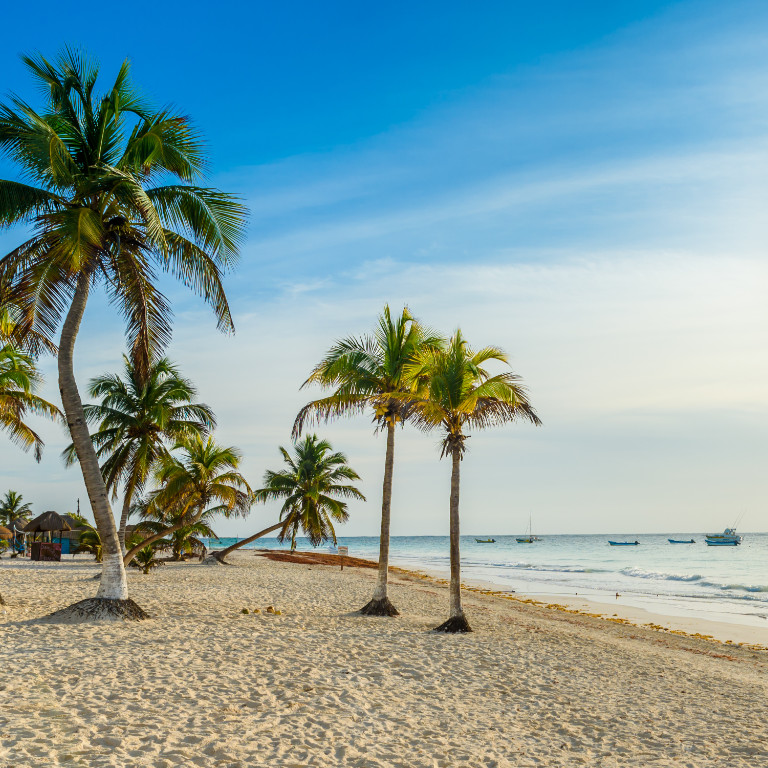 There is no doubt that the incomparable charm of the state of Quintana Roo has made it national and international tourists' favorite Mexican destination, not only because of its captivating natural attractions. but because of its enviable beaches.
Quintana Roo boasts some of the most beautiful beaches in the world. Some visitors favor the beaches on Holbox, an island located northeast of Cancun, a biodiverse paradise, the perfect place for ecotourism lovers. There is also Isla Mujeres, which offers beautiful beaches and a wide range of entertainment options for the whole family.
The beaches of Cancun, famous for their soft white sand and crystalline sea, can't be missed. Cancun is also a favorite destination thanks to it variety of attractions and combination of nature, culture, modern facilities and fun.
If we go south, we find Puerto Morelos, a small town with exceptional charm. Far from the from the crowds, it's ideal for relaxing on its quiet beaches, snorkeling or even cycling.
Playa del Carmen, Cozumel, Kantenah, Tulum, Bacalar, Mahahual are also home to amazing beaches. In short, there are endless "quintanarroense" paradises that offer an escape from the routine and an ideal beach vacation.