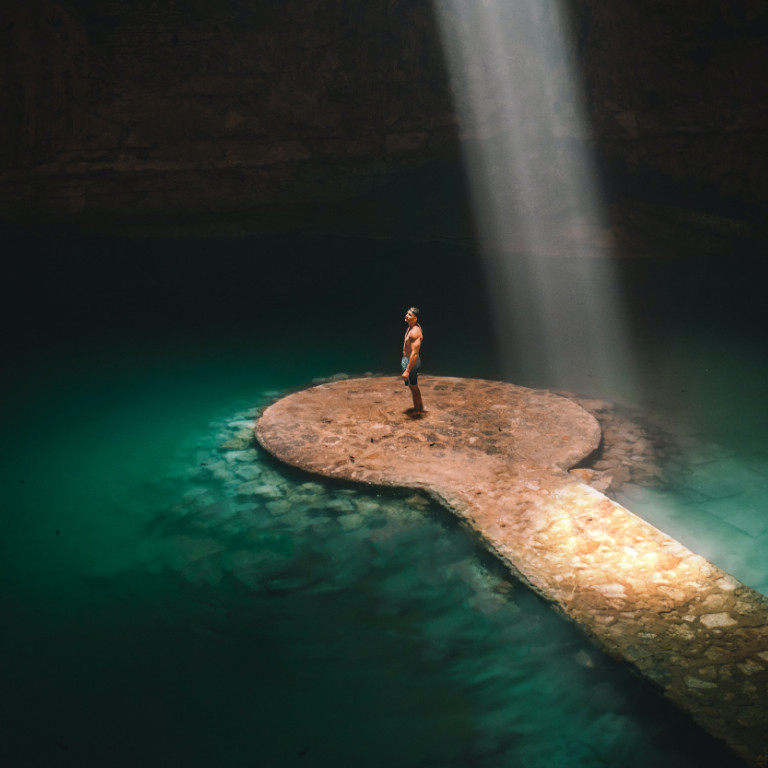 From Costa Mujeres to Bacalar, the Mexican Caribbean offers more than just a beach vacation, it is the door to amazing experiences, contact with nature and spectacular views.
The area is very large and there are many paradisaical destinations. Let's explore some of them:
Cancun, one of the most emblematic vacation destinations in the world, famous for its beautiful white sand beaches and impressive offering of outdoor activities, exclusive shopping centers, restaurants and vibrant nightlife.
Isla Mujeres, located just 6 km from Cancun, a picturesque island with a relaxed atmosphere and spectacular beaches for relaxing in the sun, its calm waters are perfect for enjoying water activities. It also offers a delicious gastronomic experience with exquisite local specialties.
Costa Mujeres, one of the newest areas, is surrounded by a nature, which makes it the perfect place to relax and unwind.
Puerto Morelos, a peaceful fishing village ideal for enjoying quiet walks on the beach and water activities. In the surrounding area you can find spectacular crystal clear cenotes.
Cozumel, the largest island in the Mexican Caribbean and a true paradise for scuba divers due to its impressive coral reefs and marine life. It also offers Mayan history and beaches with a wide variety of exciting water activities.
Tulum, the destination that has it all, is the ideal place to be at peace with nature and is home to an impressive archaeological zone on the shores of the turquoise sea, wide white sand beaches, cenotes, an incredible natural reserve, and incomparable gastronomic experiences.
Bacalar offers natural wonders and incomparable landscapes. There are many experiences to be had in this tropical paradise, from enjoying the spectacular "Laguna de los Siete Colores", to touring the emblematic Fort of San Felipe and tasting delicious regional cuisine