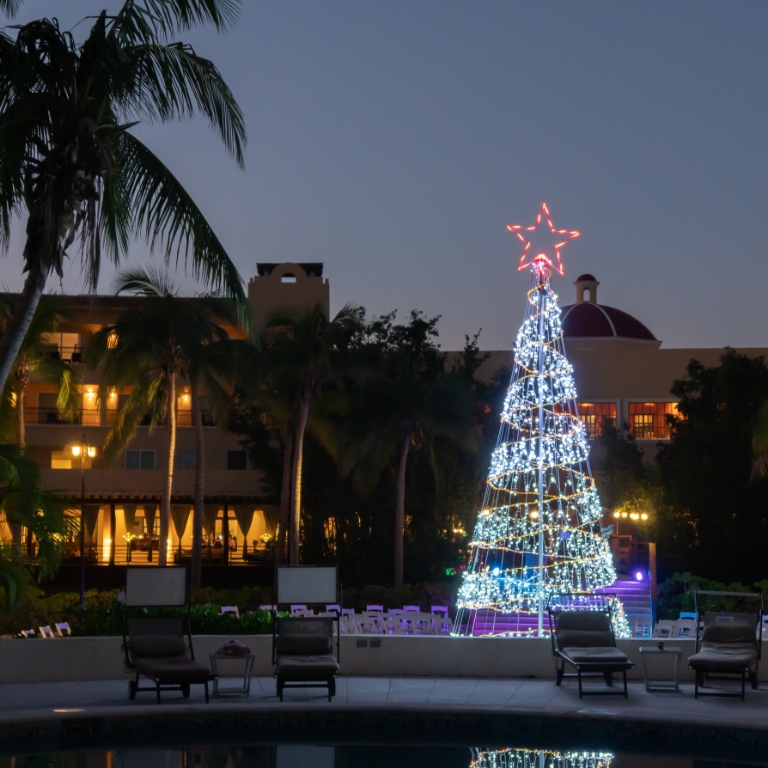 After celebrating Halloween and Day of the Dead festivities with members and guests, Sunset World hotels in Cancún, the Riviera Maya and Playa del Carmen, are preparing an original and entertaining New Year's Eve celebration.
2021 marks the return to celebrations with family and friends, and Sunset World will celebrate in a very special way, with a series of themed parties in Cancún and the Riviera Maya.
The New Year's Eve parties will have a different color theme at each Sunset World hotel. Hacienda Tres Ríos in the Riviera Maya will hold a fun Red Party while Sunset Royal will celebrate with an incredible White Party. At Sunset Marina there will be a Silver Party and at Ocean Spa Hotel guests will celebrate with a fun Caribbean party.
Attendees are invited to wear something matching the theme color of the party. So, if you plan to celebrate New Year's in Cancún or the Riviera Maya, you now know what color clothing and accessories you must bring.
It is important to remember that in all Sunset World events sanitary measures are followed in order to ensure that your vacation in the Mexican Caribbean is safe for you and your companions.