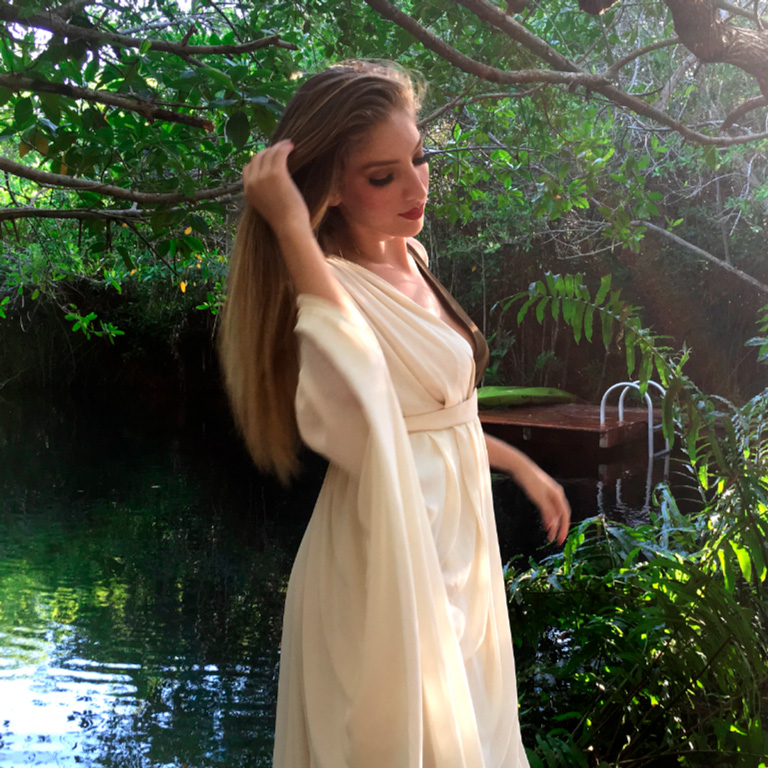 An atmosphere of excitement and anticipation is perceived just a few weeks before the second edition of the México Fashion Show in Riviera Maya, an ode to fashion and design that will reveal the talent of prestigious fashion designers.
For this edition, 5 renowned Latin American designers with a solid career in fashion will be the ones starring the catwalk. Mexican designer Alfredo Martínez, from the state of Jalisco, with a sophisticated and feminine style that have led him to appear in covers of fashion magazines and to international catwalks.
The Dominican successful designer Giannina Azar will delight the attendees with unique hand-made pieces that perfectly reflect the combination of her cultural heritage, Dominican on her mother's side and Lebanese on her father's, a distinctive feature that has made her the favorite among renowned personalities.
From Paraguay, Hugo Vázquez, who is a great visionary and creator of Caburé clothing brand. His passionate taste for haute couture designs have led him to national and international important fashion events.
The Argentinean designer Fabio Toñanez pays tribute to the artisanal legacy of his origins that fusions with a sophisticated style. This is featured in his brand Ibraina, which he created in honor of his grandmother, and which beautiful designs are requested by renowned artists.
Likewise, Nicaragua will be present with the distinctive participation of the designer and architect Adilia Alemán, whose designs are characterized by transmitting the warmth of the Caribbean multicultural splendor through lively colors.
And there is nothing better to complement each collection than with Mexican Fernando Rodirguez's spectacular jewelry pieces, who also dazzled on the catwalk of 2018 México Fashion Show.