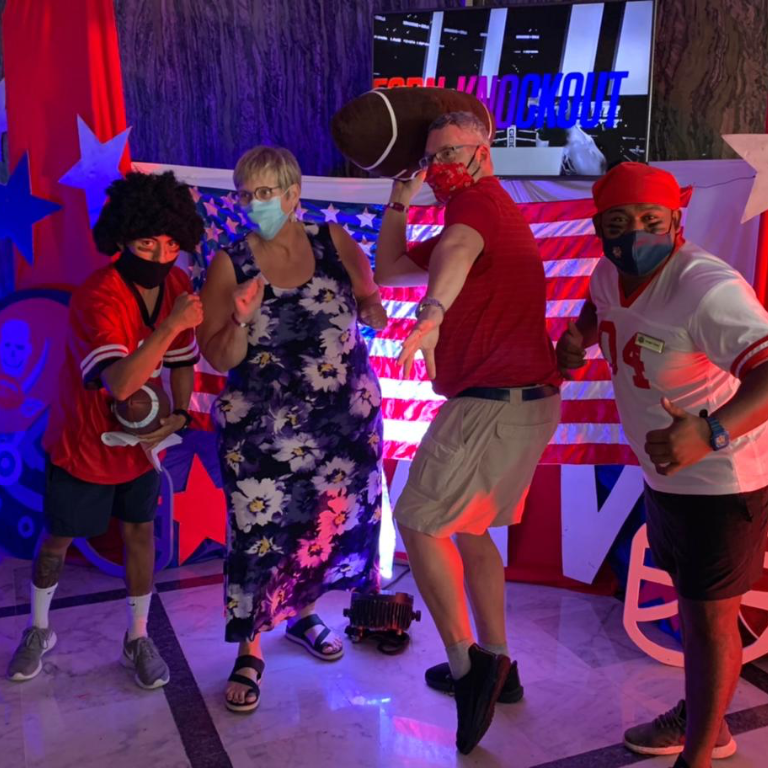 In February and every month, Sunset World pampers its members and guests with an entertaining program of activities for the whole family, making their vacations in Cancún and the Riviera Maya unforgettable experiences.
February is a month of celebrations, starting with Día del Candelaria (Candlemas), which is celebrated in México is every February 2 by eating tamales in the company of family and friends. Sunset World members and guests enjoyed activities including a cooking class in which they learned to make tamales and salsa, hilarious competitions, activities at the pool and on the beach, and tamales, atole and hot chocolate tastings.
A few days later, it was time for Super Bowl LV, the most important football game of the year. That Sunday, both guests who are fans of the sport and even those who are not, enjoyed fun activities like cheerleading presentations, contests and games, then watched the live broadcast of the game and rooted for their favorite team.
The fun continued with February 14, Valentine's Day. The day began with volleyball and soccer games on the beach, aqua aerobics in the pool with romantic music, a love letter workshop, contests for couples and shows for the whole family.
The celebrations concluded with an incredible Carnival party, during which guests and members learned how to prepare refreshing cocktails, enjoyed the rhythm of the Brazilian batucada, danced samba, and competed in a limbo contest.
It is important to mention that during events all health protocols are followed.
Those who spend their vacation at Sunset World hotels enjoy fun, safe activities and celebrations in the Mexican Caribbean.