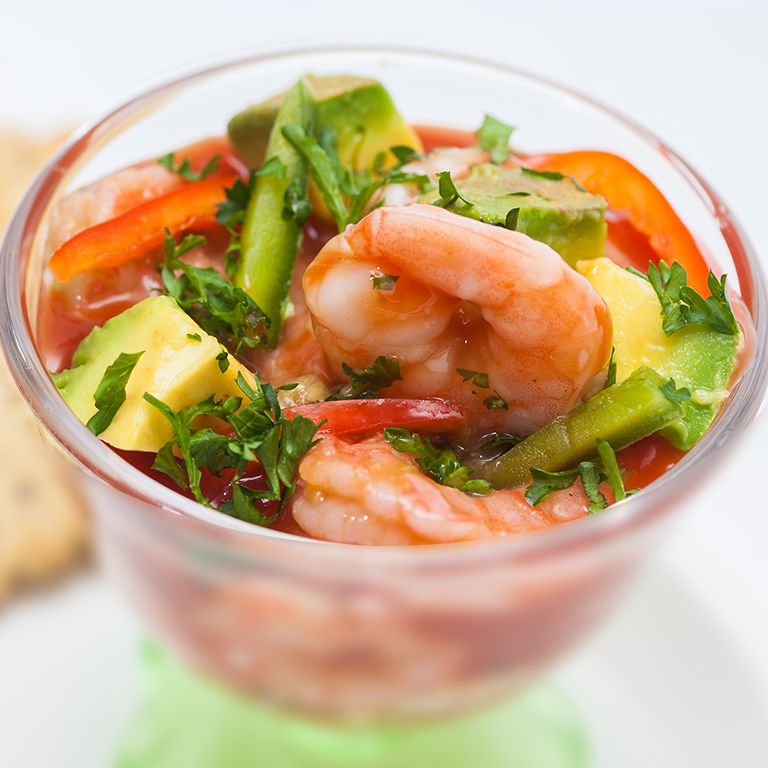 What makes a dish the perfect beach food? It's easy to eat, tastes delicious and hopefully gives you a taste of the local flavors. Here are some dishes to try on your next Riviera Maya vacation. So flag the water down and order now!
Ceviche
1) Ceviche
Ceviche is the perfect beach food. Made from raw seafood marinated in lime and eaten with tortilla chips or saltine crackers, this dish is a little messy, so lean over the sand before you take a delicious bite. Wash it all down with a "cerveza fria" (cold beer).
2) Quesadillas
You may have had quesadillas at your local chain restaurant, but have you ever had shrimp or chicken quesadillas while relaxing on the beach? Quesadillas are finger food and are a great lunch on a beach day. Kids love them too. Try an ice cold limonada (lemonade) with this Mexican favorite.
3) Fish Tacos
The tacos you order at your local fast food restaurant can't compare to authentic Mexican fish tacos. The fish is normally breaded and fried and a savory sauce is added to the taco as well. Try a prepared beer (a chelada or michelada) with your tacos to get the full authentic beach taco experience.
4) Guacamole, Pico de Gallo and Totopos
Of course you've had guacamole before, but have you eaten it on the beach accompanied by pico de gallo (fresh Mexican salsa), totopos (tortilla chips) and an ice cold margarita? No need to say more about this. Yum!
5) Shrimp Cocktail
This isn't the shrimp cocktail you are accustomed to. The Mexican version comes in a glass, is eaten with a spoon, and consists of cooked chilled shrimp, avocado, red onion and cilantro in a spicy tomato and lime juice. Once again, the perfect drink with this very Mexican dish is an ice-cold Mexican beer.
Bonus beach meal…
Pizza
Pizza isn't exactly Mexican, but it's a great beach food (no utensils needed) and here at Hacienda Tres Rios we offer speciality pizzas and calzones baked in a wood-burning oven at our poolside Italian restaurant Il Forno.