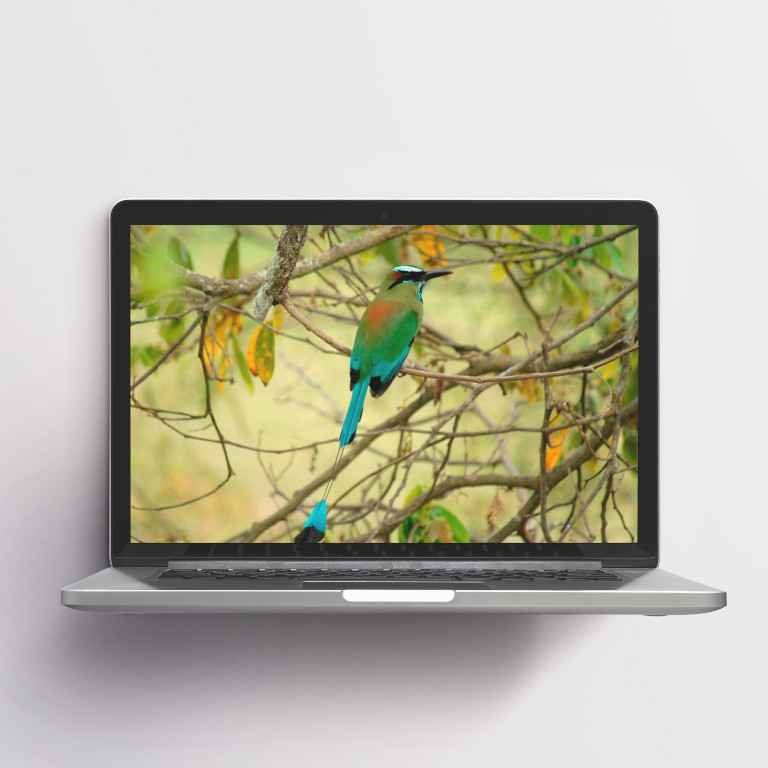 There are many virtual entertainment options that have emerged as a result of the quarantine. In Quintana Roo, a virtual bird watching tour was created, which shows what can be done in person when it's possible again.
Promoting the beautiful jungle in southern Quintana Roo and the great variety of birds that inhabit it, the Mexican Association of Travel Agencies (AMAV) launched the virtual tour " Flying over Quintana Roo". It was also World Migratory Bird Day, making it the perfect day to publicize the innovative attraction.
In addition to archaeological site excursions, this virtual tour is a small sample of what we will soon be able to enjoy in Quintana Roo, and it is the first of its kind in the Mexican Caribbean.
Once tourism begins again, the face-to-face tour will be done with small groups, since participants must be very quiet in order to appreciate the birds in their natural habitat.
At the moment, tour guides from Cancún, Playa del Carmen and Tulum are training to offer the virtual tour in collaboration with Quintana Roo aviators.
Training is supported by the book "Sal a pajarear" (Go out and Birdwatch), which contains data from the Yucatan Peninsula.
Bird watching is a great addition to the incredible experiences that the Mexican Caribbean offers.