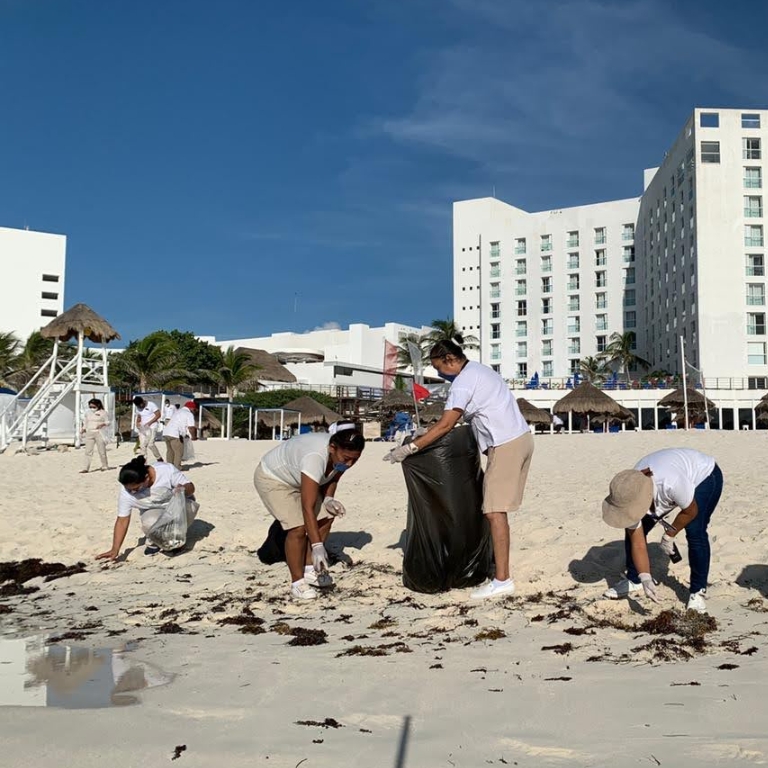 In addition to being a month of national celebration in Mexico, there is an important day in September that reminds us how important it is to take care of our planet. International Beach Cleaning Day is celebrated every year on the third Saturday in September. On this day volunteers around the world go to the beaches to collect garbage.
Remember that a lot of the garbage left on beaches eventually ends up in the ocean, so it is very important to raise awareness. Every time we visit the beach, we should not leave our waste behind.
Some of Quintana Roo's most popular attractions are its beaches, and they need to be kept clean. Those of us who have been fortunate enough to visit them love their white sand and incredible shades of blue. Cancun's beaches are the ideal setting for an unforgettable beach vacation.
In order to preserve the beaches' beauty and maintain its ecosystems' balance, Sunset World actively participates in their conservation and protection. On International Beach Cleaning Day there will be brigades on different beaches in Cancun and the Riviera Maya, made up of Sunset World employees and volunteers who wish to participate.