Cancún, México – The week in which Sunset World Group pampers all its visitors, especially way its members, is back from July 18 to 22. Member Fest 2022 promises to be a celebration that will surprise and exceed expectations as it does every time it takes place. Due to the success in past years, this time the party will take place in the four resorts of the group: Hacienda Tres Ríos and Sunset Fishermen in the Riviera Maya, Sunset Royal and Sunset Marina in Cancún.
With the motto "A Week to Pamper You", Sunset World Group will entertain its members and guests with acclaimed activities created by the Culinary Team and Memory Maker departments of each resort. Activities will include temazcal, cooking and cocktail lessons, traditional dish and drink tasting from Mexico and other countries, creation of Mexican folk art, dance classes, exciting competitions, and lots of joy and camaraderie among members, guests, and employees of the group.
Throughout the week, each hotel will offer an unmissable stellar party with different themes: Mexican Wrestling, Arabian Night, Caribbean Night, Brazilian Night and Flamenco Night. On Friday the 22nd, each resort will offer a special dinner with different themes: at Hacienda Tres Ríos there will be a Mexican dinner-show, Sunset Royal will prepare a dinner-show on the beach, Sunset Fishermen will offer a carnival, and Sunset Marina will have a surf ​​and turf dinner under the stars.
"Member Fest has become the most anticipated event of the year among our members and guests because we really put a lot of heart into pampering them," commented PhD Martha Richardson, Corporate Director of Operations of Sunset World Group. "It is an exciting week in which we spend more time with them, get to know each other better and where they can learn more about their home away from home," she added.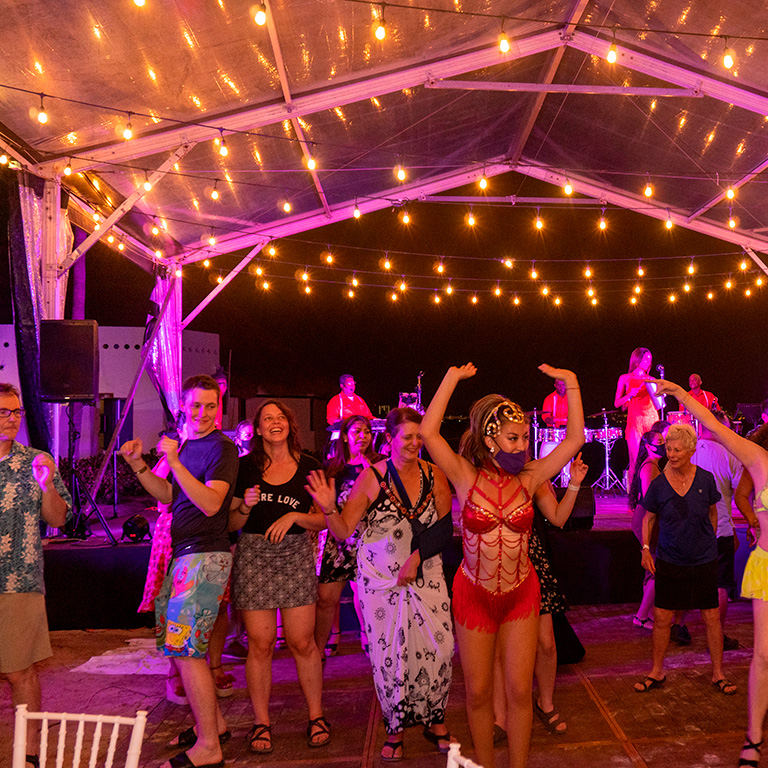 Sunset World Group is a Mexican family business with more than 30 years of experience in the hospitality industry and a sincere passion for environmental conservation, which is why it implemented an Energy Efficiency Program by substituting supply technologies in its six hotels. In addition, as of February 2020, all Sunset World hotels are supplied with clean and renewable energy produced at Mexican wind farms and geothermal plants, which has considerably reduced the company's carbon footprint. The activity and gastronomy programs in all six hotels were recently updated and expanded for the enjoyment of all family members, since Sunset World Group always focuses on providing the best vacation experiences for its members and guests.