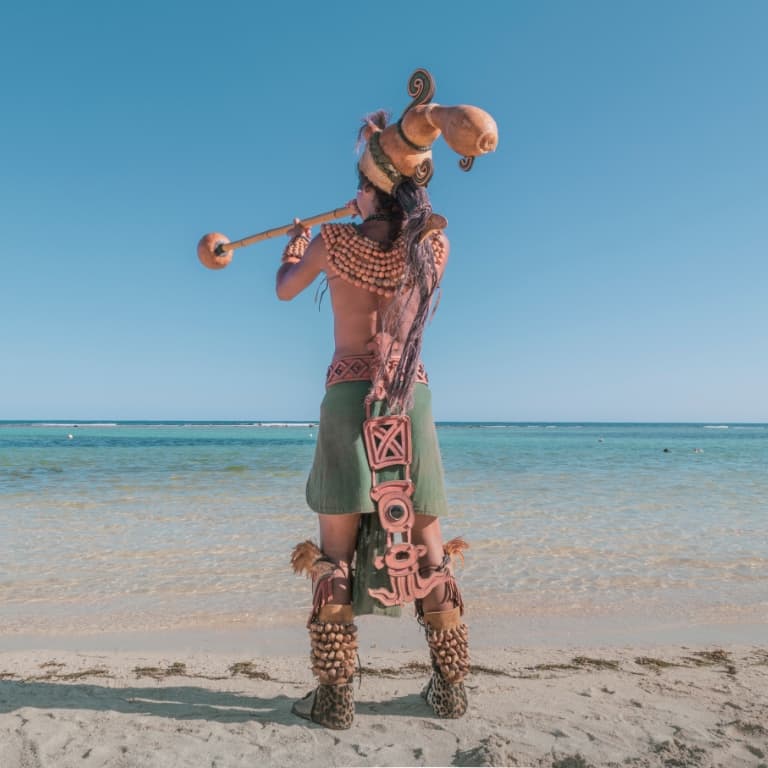 "Peaches" Song from Super Mario Bros Movie in Mayan
The animated movie Super Mario Bros was released in Mexico in early April, and along with it, the song "Peaches", which is interpreted by Bowser, the famous villain of the movie and of the well-known video games starring the brothers Mario and Luigi.
The already famous theme song, originally sung in English by actor, comedian and musician Jack Black, has gained great popularity and it was translated into different languages besides Spanish, and it has been reproduced in different musical rhythms, such as rock, pop, norteño music, and even cumbia; and know it has also been translated into Mayan!
The author of the lyrics of "Peaches" in the Mayan language is singer-songwriter, promoter, translator and teacher of the Mayan language, José Manuel Poot Cahun, also known as Príncipe Maya (Mayan Prince). He is originally from the state of Quintana Roo, Mexico. He adapted the song lyrics to raise awareness of the richness of the Mayan culture and spread that language among children.
José Manuel is convinced that new technologies can be used in a positive way to transmit the art and knowledge inherited from the Maya. He has been a promoter and manager of Mayan culture for 19 years and has found in his art a way to thank and pay tribute to this millenary culture.
Go to our section Our Mexico and find the video of this original cover.
Enjoy it!