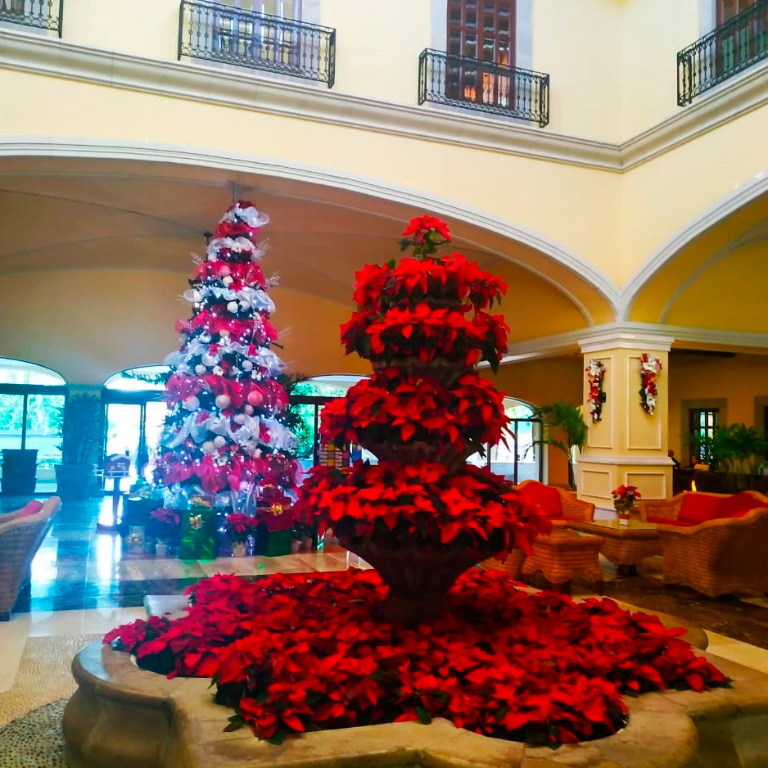 The holidays are getting closer, and many families will take the opportunity to escape from their routine and celebrate outside their city.
Mexico offers beautiful destinations to enjoy the holidays in the Mexican Caribbean, a tropical paradise with beautiful beaches and a variety of activities and accommodation options, like Grupo Sunset World hotels, which, in addition to offering luxury accommodations in Cancun and the Riviera Maya, offer special events to spoil their guests during this special season.
In the restaurants in all 6 hotels, exquisite Christmas à la carte dinners and buffets are offered that make guests feel at home, since they can enjoy traditional dishes such as turkey, "romeritos" and "bacalao", seafood specialties, delicious cuts of meat and succulent desserts.
Grupo Sunset World also offers a holiday season-themed activities program, which includes games and contests for both children and adults. During the week of Christmas, guests will have the opportunity to participate in craft workshops, cooking and cocktail classes and enjoy entertaining shows and live music. They'll even meet Santa Claus.
Without a doubt, Sunset World hotels in Cancun and the Riviera Maya are the ideal place to spend an unforgettable holiday.