Cancun, Mexico.- Sunset World Group brings back its acclaimed Sunset World Boat Parade with the theme "The Seas." On February 24, members and guests from the Group's 6 hotels can enjoy a fun party at sunset, sailing on board one of its boats decorated with colored lights and cheerful marine motifs in front of the most emblematic sites of the Cancun Hotel Zone.
Sunset World Group's members and guests who are in Cancun or the Riviera Maya, and who confirm their attendance, will enjoy a welcome cocktail with a small performance at the Sunset Marina hotel before embarking and enjoying a lively party sailing through Nichupte Lagoon. Upon return, they will disembark at Sunset Admiral Yacht Club & Marina where the celebration will continue with live music, exotic drinks and delicious snacks. It is worth mentioning that there will be roundtrip transportation for members and guests who are staying at the Group's hotels in the Riviera Maya.
"The Sunset World Boat Parade is a great little present that makes our members and guests feel appreciated and special," said Martha Richardson, Corporate Director of Operations of Sunset World Group. "Throughout 12 years, it has become an event that distinguishes us and in which we put a lot of effort," she added.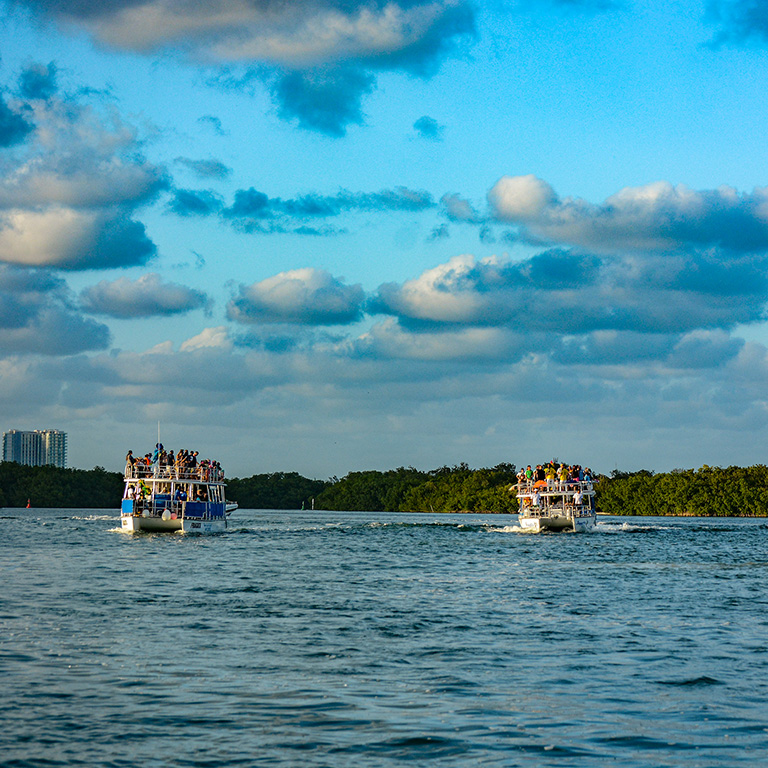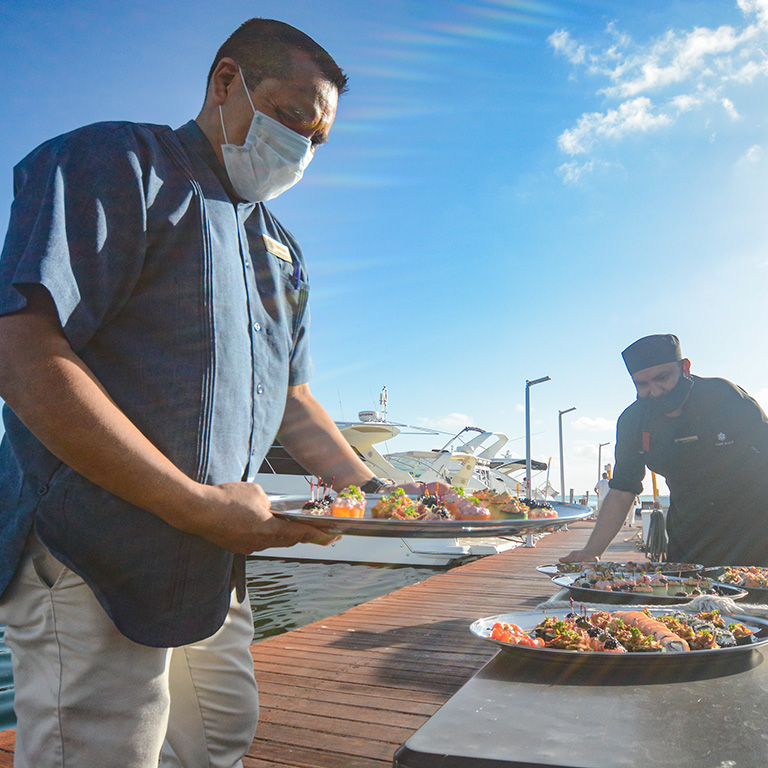 Sunset World Group is a Mexican family business founded by some of the pioneers of Cancun who helped turn it into the most sought-after tourist destination worldwide. Sunset World Group has more than 30 years of experience in the hospitality industry and a sincere passion for environmental conservation, which is why it implemented an Energy Efficiency Program by substituting supply technologies in its six hotels in Cancun and The Riviera Maya. In addition, as of February 2020, all Sunset World hotels are supplied with clean and renewable energy produced at Mexican wind farms and geothermal plants, which has considerably reduced the company's carbon footprint. The activity and gastronomy programs in all six hotels were recently updated and expanded for the enjoyment of all family members, since Sunset World Group always focuses on providing the best vacation experiences for its members and guests.