Cancun, Mexico.- The classic trio Estudio Vivaldi performed a concert called "Golden Gala" for the benefit of the Club of the Golden Years of the Third Age that took place last weekend evening. The price of the ticket was very reasonable, and the attendees enjoyed an exceptional evening while supporting a cause as important as helping all seniors in Cancun have a decent space where they can spend the day with their friends in a safe and reliable environment. The repertoire consisted of classic Mexican pieces, opera pieces and Italian classical music and, for the occasion, Sunset World Group provided the recently renovated theater of its Sunset Royal hotel in the Cancun hotel zone as a stage. The concert also had the support of maestro Juan Manuel Ruiz from "Todo en pianos", who provided a piano case to improve the presentation of the electronic piano that was used.
Since the foundation of Club of the Golden Years of the Third Age in 1992, Sunset World Group has always been present donating linens, furniture, materials for construction and maintenance, outings for its members and cash contributions. On this occasion the money collected from the concert tickets will be donated to the club in full. On their behalf, Estudio Vivaldi was moved by a genuine altruism, contributing with their art and work so the elderly have a dignified senior age. It is important to mention that this classical trio from Cancun is composed of pianist Magali Chávez, violinist Gilberto Quijano, and director Laura Chuc.
The Golden Years of the Third Age Club has been an important support for family life in Cancun, giving senior adults a sense of belonging by offering activities such as singing, acting, dancing, sports, languages, computers and crafts, and obtains the resources for their daily operation through donations, minor sales and bazaars organized by themselves, mainly.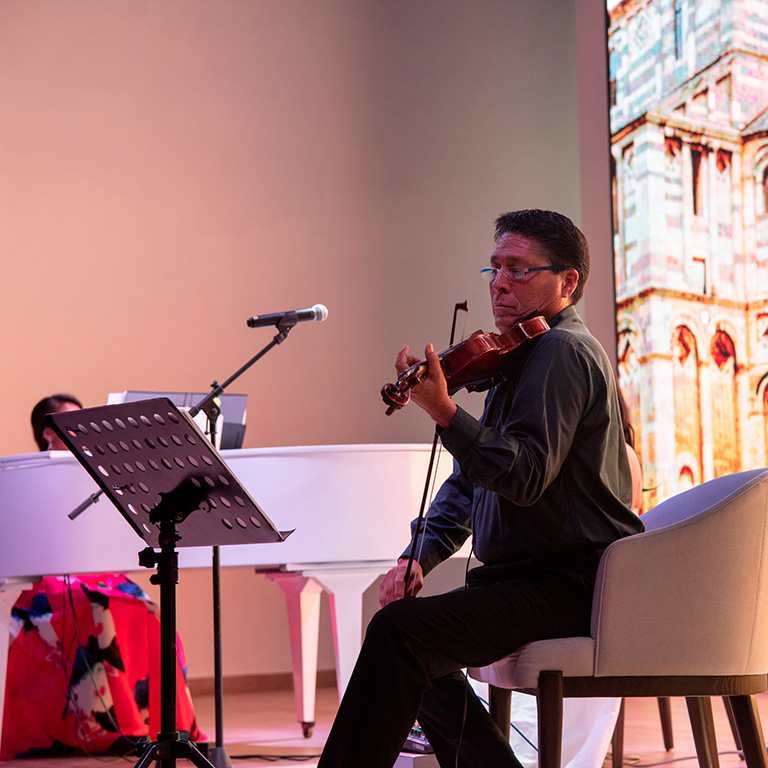 Sunset World Group is a Mexican family business with more than 30 years of experience in the hospitality industry and a sincere passion for environmental conservation, which is why it implemented an Energy Efficiency Program by substituting supply technologies in its six hotels. In addition, as of February 2020, all Sunset World hotels are supplied with clean and renewable energy produced at Mexican wind farms and geothermal plants, which has considerably reduced the company's carbon footprint. The activity and gastronomy programs in all six hotels were recently updated and expanded for the enjoyment of all family members, since Sunset World Group always focuses on providing the best vacation experiences for its members and guests.