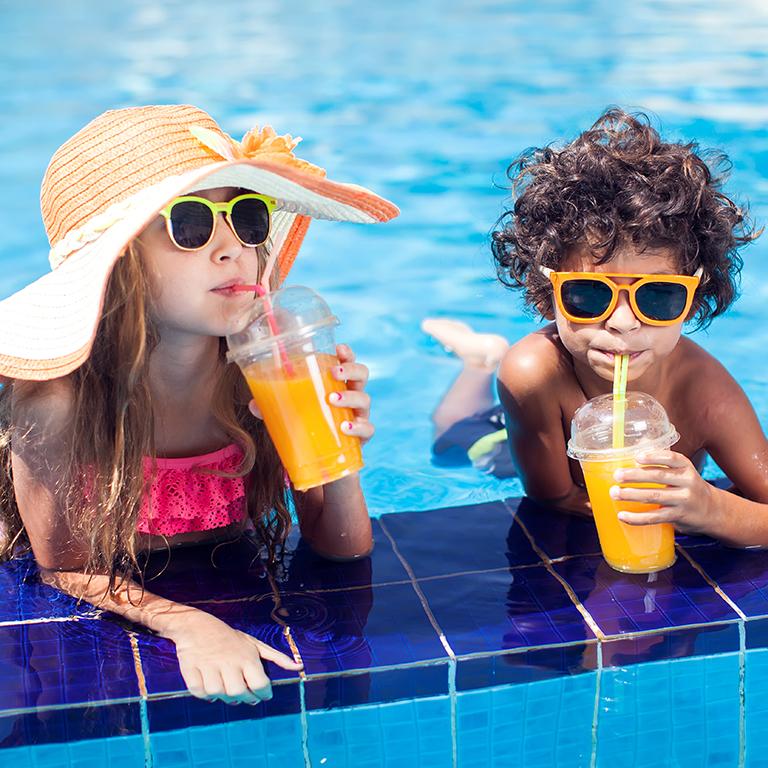 At Hacienda Tres Ríos Resort, Spa & Nature Park we want you to enjoy a family vacation that you and your children will remember for the rest of your lives. Children want to experience different and special things while on vacation just like adults do, and we love our little guests just as much as our big ones, so here is a list of special "cocktails" for our underage guests.
Pink Panther
Piña Colada mix
Strawberry
Grenadine
Hacienda Punch
Lime juice
Lime soda
Grenadine
Shirley Temple
Lime soda
Grenadine
Cherry
Mickey Mouse
Cola
Grenadine
Conga
Fruit punch
Banana
Piñada
Virgin Piña Colada
Fresada
Virgin Piña Colada with Strawberry
Visit Hacienda Tres Ríos with your family and make memories to last a lifetime.