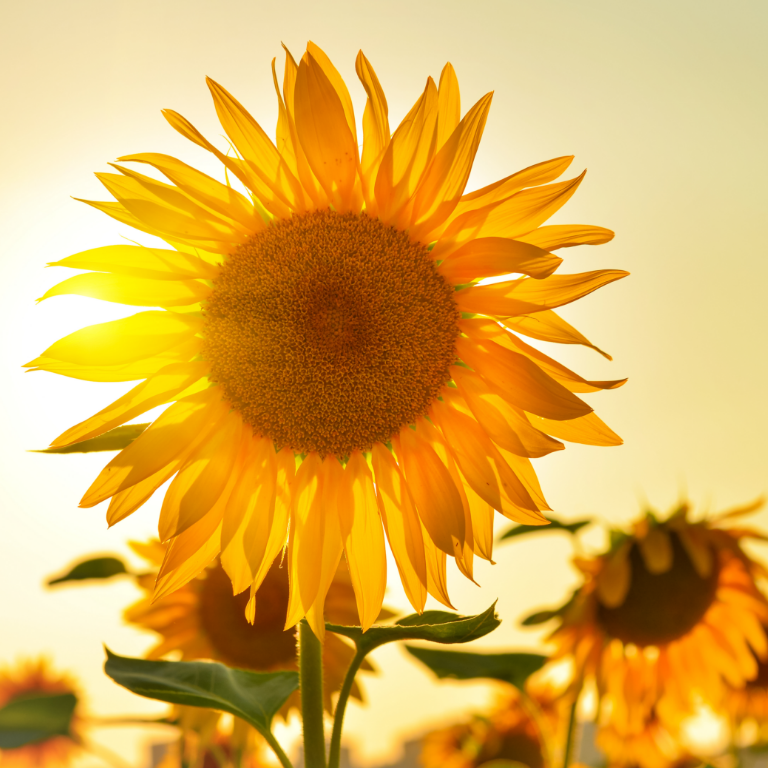 The natural beauties of the Mexican Caribbean continue to amaze us, and Bacalar, which is one of the favorite destinations in Quintana Roo with its beautiful lagoon known as the Lagoon of the 7 Colors and its wide variety of activities in contact with nature, is also home to a beautiful sunflower field that has recently become known by tourists and has become a must stop for visitors passing by.
This alluring sunflower field is located at km 22.5 of the Bacalar-Reforma highway and is freely accessible, so everyone who wants to appreciate these magnificent flowers up close, or even walk among them or take pictures. Visitors can enter free of charge, under the sole condition of not plucking or mistreating the flowers, as they are grown for a purpose and are not for sale.
It is an experimental field cultivated by a couple who decided to bet on the sowing of sunflowers to produce edible oil made from the seeds. It is a 10-hectare (about 25 acres) field full of golden and yellow sunflowers, which provides a beautiful yellow landscape.
The flowering period lasts until April, so if you are in Cancun, Playa del Carmen or any other destination in Quintana Roo, don´t hesitate to visit this amazing sunflower field in Bacalar. You can´t miss it!