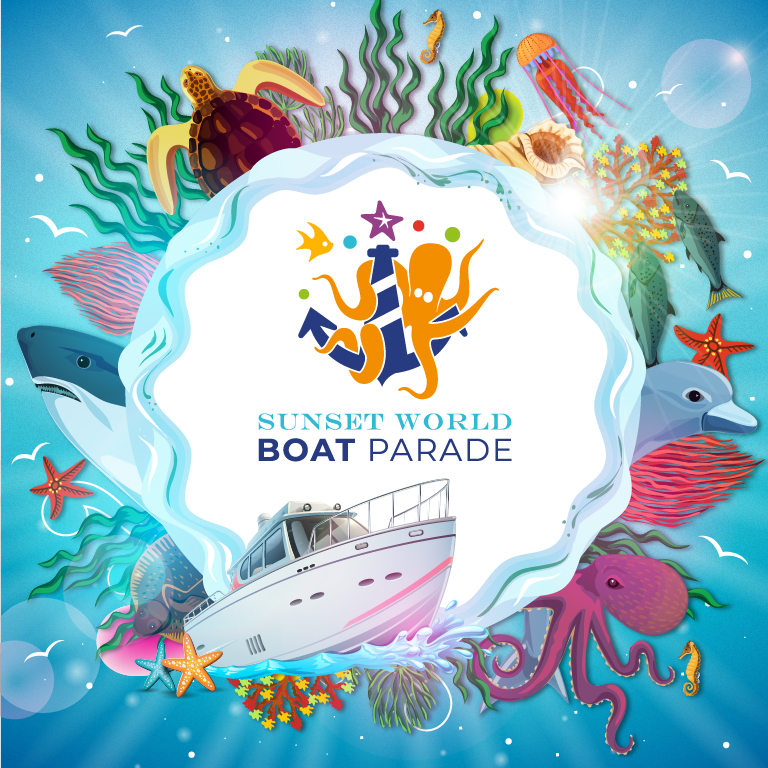 What is a Boat Parade?
A Boat Parade, as its name suggests, is a parade of boats, and just like parade floats, the boats are also decorated with lights and colorful carnival motifs, which offers an amazing spectacle and creates an exciting atmosphere of celebration.
Sunset World created its own Boat Parade in 2011 to provide its members with more experiences during their vacation, since it is not just a parade of boats, but a special celebration in which they enjoy a lively evening with live music, delectable canapés and exquisite cocktails. On the day of the parade, the boats sail from Sunset Admiral Yacht Club & Marina, located at Sunset Marina Hotel, and sail the beautiful Nichupté Lagoon, in front of the most emblematic sites of the Hotel Zone in Cancun.
Everything Is Ready for the Next Sunset World Group's 2023 Sunset Boat Parade
The 2023 edition of Sunset World's Boat Parade is ready! And it will be held at the same time as the traditional celebrations of Cancun Carnival. This year's theme will be "The Seas." On February 24 with Sunset World members on board, the boats will set sail from Sunset Admiral Yacht Club & Marina decorated with colorful marine motifs such as fish, jellyfish and tritons.
Minute-By-Minute of the Next 2023 Sunset Boat Parade
In addition to the sailing tour, members will enjoy a welcome cocktail from the moment they arrive at the marina and are greeted. At 5:30 pm they will board the colorfully decorated boats and set sail at 6:15 pm to admire a breathtaking sunset over the Nichupté Lagoon with a cheerful atmosphere on board. At 7:00 pm they will start the return trip to the marina, and once there, they will enjoy live music, delicious canapés and cocktails to close this special evening with a flourish.
Take a look at our previous Sunset Boat Parade: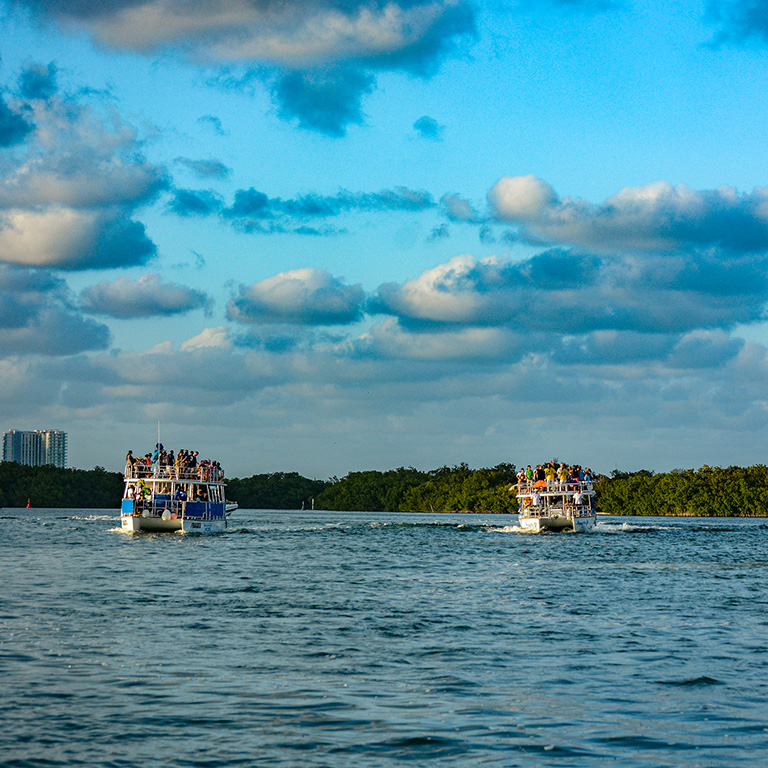 Sailing in the unparalleled setting of Nichupté Lagoon.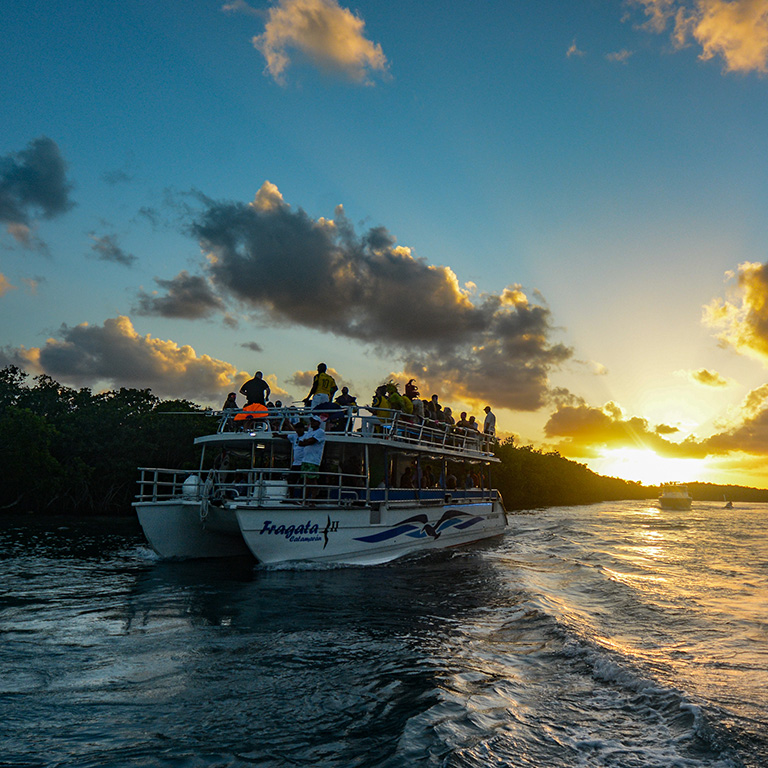 Enjoying the celebration on board with a breathtaking sunset in the background.